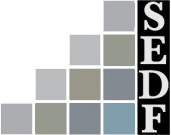 Established in 1997, Soros Economic Development Fund ("SEDF") is a non-profit private foundation, founded by investor and philanthropist George Soros.
SEDF promotes economic opportunities and access to affordable and essential goods and services for under-served populations in less developed countries, with a focus on financial inclusion.
In January 2011 Select Malawi entered into a funding agreement with SEDF. Subsequently, SEDF extended further funding at a Group level for deployment into housing finance in other jurisdictions across the Group in September 2016.

The African Local Currency Bond ("ALCB") Fund was initiated by KfW Development Bank and the German Federal Ministry for Economic Cooperation and Development ("BMZ") in 2012, with additional investment from the International Finance Corporation ("IFC"), FSD Africa, and BMZ. In 2017, Select concluded investment from the ALCB Fund in our Malawi and Lesotho businesses, with plans for further investment in other geographies over time.

Blue Orchard ("BO") was founded in 2001, initiated by the United Nations as the first commercial manager of microfinance investments in emerging and frontier markets. BO's Regional Educational Fund for Africa ("REFFA") is designed to increase equal access to and to enhance education quality across the continent. REFFA was initiated by KFW in 2012 and is funded by BMZ, CDC and OFID. In December 2019, Select concluded investment from BO REFFA in our Eswatini business, with additional investment in 2021, 2022 and 2023.

Microfinanza Srl is an independent rating organization with deep knowledge of the access to finance and financial inclusion challenges in Africa, Asia, Latam. MFR has carried out several assignments worldwide and has partnered with more than 100 organizations. MFR independently assessed Select Malawi and Lesana's social performance management and client protection systems in 2020, resulting is an inaugural Social Rating of "BB-" satisfactory alignment.

Select is a member of the African Union of Housing Finance ("AUHF"), which currently has 48 member institutions. AUHF is a member-based association of mortgage banks, building societies, housing corporations and other organisations involved in the mobilisation of funds for shelter and housing on the African continent.
Excalibur is the leading software system servicing the debt collection industry for over 10 years, with over 11k active users and proven its stability to handle large volumes and multiple workflows.