Select's Group Management are responsible for the day-to-day operations of the company and for establishing and implementing effective internal controls and risk management procedures to ensure that the businesses are conducted in a responsible manner.
The various departments of Group Management also provide technical assistance and specialized knowledge to the operations in the various countries of operation.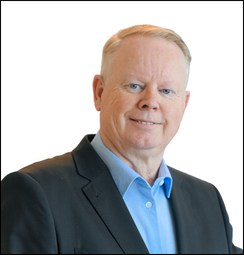 Sean O'Sullivan
Group Chief Executive Officer
B Com Honours, MBA Sean joined the Group in 2010. Prior to joining, Sean was the Head of Sales and Marketing at First National Bank's home loans division for 3 years, responsible for the development and management of the retail mortgage lending book and the affordable housing sector in South Africa.Prior to joining First National Bank, Sean pursued his own interests and was CEO of Iquad Treasury Ltd for 15 years. Iquad is a risk management company with specific focus on both interest rate and currency management for large national and multi-national corporate companies. As part of Sean's exit plan, he listed Iquad on the Johannesburg Stock Exchange.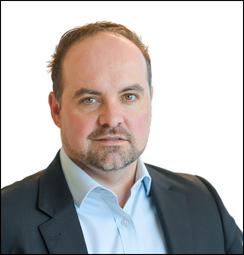 Shane Leas – CA (SA)
Group Chief Financial Officer
The company benefits greatly from Shane's extensive experience and knowledge. He holds a BCom (Hons) in Accounting and is a registered member of the South African Institute of Chartered Accountants. He joined the Group in June 2021.
Prior to joining Select Advisors, Shane held the role of Group Financial Manager at Sun International Limited where he was responsible for managing the full financial function of the listed group. His responsibilities included the preparation of complex Consolidated Annual Financial Statements, managing the group's central Treasury and Tax function, managing deadlines on various deliverables, forecasting, budgeting, presenting reports to the Audit Committee, providing feedback to JSE Analysts, implementing new IFRS accounting standards and more. He also served as Chairman of the group's Technical Accounting Committee and was part of the team that navigated a "Covid-19 business restructure" and successfully executed various merger and acquisition locally and internationally as well as disposing of non-core investments and implementing a shared service model across the group. He is committed to bringing his wealth of experience to Select Africa and ensuring the financial stability of the company in the long term.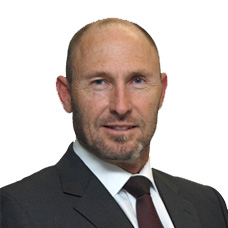 Wayne Faulds
Chief Executive Officer: Retail
Oxford Brooks accredited MBA, Diplomas in Marketing Management, International Treasury Management and Banking Regulation. Prior to joining Select Group in 2008, Wayne held the position of Divisional General Manager for UTi Group's banking logistics division which focused on the distribution of credit/debit and transactional cards and cheque books. Prior to joining UTi, Wayne gained 20 years of experience in banking and microfinance as, amongst others, a dual General Manager of Non-Mortgage Housing and Customer Care with the Unifer Group (a microfinance provider in South Africa).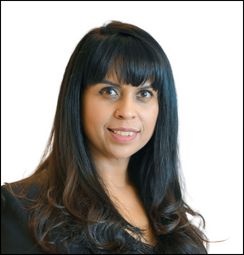 Anusha Naidu – CA (SA)
Corporate Finance
Anusha heads up Corporate Finance, including capital raising, structuring and investor relations at Select Africa, a pan African housing-focused microfinance institution. She is a South African Chartered Accountant with specialist financial services experience across local and international capital markets. Prior to joining Select in 2016, Anusha worked at various PricewaterhouseCoopers ("PwC") global offices. She spent three years in PwC's Banking and Capital Markets audit team in Johannesburg, where she led external audits on Standard Bank Group and FirstRand Treasury, as well as a four-month secondment to PwC Dubai. She also spent three years in PwC's M&A Advisory team in London, where she led various buy-side and sell-side transactions for financial services clients, including private equity, hedge funds, investment banks, and retail banks. On her return to South Africa in 2015, she independently consulted to Old Mutual Investment Group in Cape Town for 6 months. Anusha is a guest lecturer on the University of Cape Town's Department of Construction Economics & Management Property Portfolio Management, Property Finance and Investment programme and the Master of Commerce in Development Finance.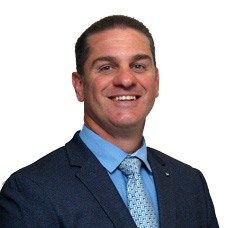 Theo van Rooyen
Chief Operating Officer: Retail
Prior to joining, Theo held the role of Area Manager at Finbond Mutual Bank where he was responsible for managing the total operational function of all branches in Gauteng. Theo has extensive Africa experience within Microfinance gained during his tenure at Blue Financial Services where he worked in countries such as Nigeria, Kenya, Tanzania, Rwanda and Namibia.Theo holds a Bachelor of Commerce Degree in Banking and Economics.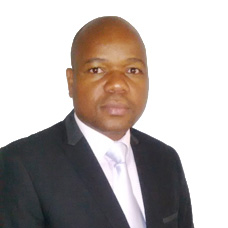 Bheki Dlamini
Chief Executive Officer: Eswatini
Bheki has been with Select for over 15 years and has risen through the ranks on the back of consistent performances in the various portfolio's he previously occupied, which has enabled him to gain vast experience in the microfinance industry. Prior being promoted to CEO, Bheki held the role of General Manager where he was responsible for the overall operational excellence, which include operational oversite, performance management, operational result analysis and oversite in the execution of company strategy. Bheki holds an Association of Accounting Technicians (AAT) qualification.
Completed a Senior Management Development Programme (SMDP).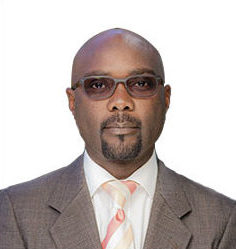 Webster Mbekeani
Chief Executive Officer: Malawi
Webster joins the team in Malawi and brings with him over twenty years of diverse experience within financial services and the telecommunications sector.
Webster was previously Head – Ecosystems & Personal Banking at Standard Bank Malawi. As Head of Personal Banking, he was responsible for the profitable delivery of retail banking products across all branches (for both assets and liabilities), balance sheet growth, Digital Utilisation and growth of market share. As Head of Ecosystems, he was responsible for Value Chain and Supply Chain Banking which entailed exploring the value and supply chains of corporate customers in order to deliver greater value to their businesses.
Prior to this, he held the role of Head of Private Banking. Webster's prior experience in the microfinance industry includes a long career at Opportunity International Bank of Malawi. During his ten-year tenure he held various roles including Head of Marketing & Research, Head of Electronic Banking and Head of Information Technology. Webster also brings his experience in the telecommunications industry where he was Head of Marketing and Head of Mobile Money at Telekom Network Malawi. Webster holds a Master of Science Degree in Strategic Management, a Post Graduate Certificate in Systems Analysis & Design, a Certificate in Leadership Development, a Bachelor of Science Degree in Mathematics & Applied Physics and is a Certified Retail Banker.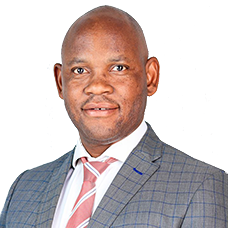 Seabata Ntelo
Chief Executive Officer for Lesana Lesotho Limited
Seabata joins the Lesotho based team and brings with him over twenty years of experience in financial services both in Lesotho and working with company subsidiaries in various other countries across the continent.
Seabata was previously Chief Operating Officer at Nedbank Lesotho where he was responsible for the bank's overall performance in line with the strategy and for supporting theManaging Director with the establishment and optimisation of the bank's operations.
Prior to this, Seabata had a fourteen year career at the Central Bank of Lesotho ("CBL") where he ultimately held the role of Director of Operations.
Some key achievements for Seabata include the following:
He was nominated as part of a team of Consultants commissioned by the Macroeconomic & Financial Management Institute of Eastern & Southern African (MEFMI) to undertake an extensive Impact & Needs Assessment Study on MEFMI member countries.
He was instrumental in the establishment of the National Payment System of the CBL.
While at the CBL, he was involved in developing the regulations currently being used to  regulate financial institutions in Lesotho, including Microfinance Institutions.
Seabata holds a Master of Arts Degree in Accounting & Finance, a Bachelor of Commerce Degree in Accounting and has completed a Senior Management Development Programme.
Organogram